INTERNATIONAL CONFERENCE ON RECENT TRENDS IN SCIENCE, TECHNOLOGY, MANAGEMENT AND SOCIAL DEVELOPMENT (ICRTSTMSD-18)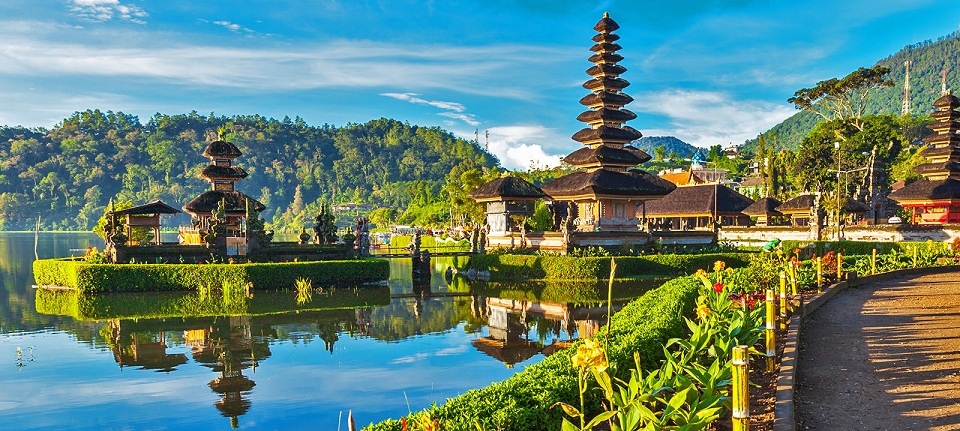 After the huge success of previous Conferences ICRDSTHM-17 & ICSTHBM-16 organized in Kuala Lumpur and Bangkok respectively, SRD launches its next conference  The International Conference on Recent Trends in Science, Technology, Management and Social Development (ICRTSTMSD-18) in Bali, Indonesia.
The International Conference on Recent Trends in Science, Technology, Management and Social Development (ICRTSTMSD-18)  will take place on August 04-05, 2018. It will bring together Academicians and Experts from different parts of the world to exchange the knowledge and ideas at a common platform to strengthen the Academics and Industry. Whether you are a first time participants or have been to New Horizons before, we look forward to welcoming you at Bali. We are sure you will find it to be another informative and memorable event.
CONFERENCE CHAIR AND CO-CHAIRS

Dr. R. C. Singh
Conference Chair,
Sharda University, India
Theme: Science and Technology

Dr. Ng Khar Thoe
Conference Co-Chair
SEAMEO, RECSAM, Penang, Malaysia
Theme: ICT based Digital Education

Dr. Gunjan Jain
Conference Co-Chair
Vidya College of Engineering, Meerut, India
Theme: Teaching and Learning Language, Literature and Linguistics

Dr. Samuel Lgbatayo
Conference Co-Chair
Afe Babalola University, Nigeria.
Theme: Sustainable Development Goals in Africa, Asia and Latin America.

Dr. J. C. Patni
Conference Co-Chair
University of Petroleum and Energy Studies, India
Theme: High Performance Computing

Dr. Sachin Ahuja
Conference Co-Chair
Chitkara University, Patiala, Punjab, India
Theme: Data Mining and knowledge discovery

Dr. Rodrigo M. Velasco
Conference Co-Chair
Gulf College,
Sultanate of Oman
Theme: Entrepreneurship, Management and Business Education
Showing 1 to 3 of 3 entries
SPEAKERS

Dr. Gatot Hari Priowirjanto (Director) Southeast Asian Ministers of Education Organization (SEAMEO) Secretariat, Bangkok, Thailand
Topic: Online training and competition in Southeast Asia

Dr. Manu Pratap Singh, Associate Professor (Department of Computer Science), Institute of Engineering and Technology, Dr. B.R. Ambedkar University, Agra, UP, India.
Topic: Modular feedforward neural networks for Pattern classification
CALL FOR PAPERS/POSTERS
Science and Technology: Social Networking, Software Engineering, Image Processing, Data Communication and Networks, Mobile ad-hoc and Sensor Networks, Multimedia and Virtual Reality, Grid and Cluster Computing, Cloud Computing, Algorithms, E-Services, AI and Intelligent System, Embedded Systems, Control Theory, VLSI Design, Digital Signal Processing, Fashion Design and Architecture, Physical Sciences, Chemical Sciences, Biological Sciences
Management: Knowledge Management and Learning Organization, Risk Management, Decision Science, Operations Management, Business Ethics, Strategic Negotiation, Technology Management, Entrepreneurship, Performance Management, Management Information System, Supply Chain Management, Adaptive Business Practices, Management of Innovation Processes, Financial Engineering, Reliability Analysis.
Social Development: Health, Education, Employment, Housing and Social Security, Critical Cultural Studies, Communications and Linguistics Studies, The relationship of humanities to other knowledge domains (technology, Science, Economics), The study of humans and humanity, past and present, Literary Humanities Theme Civic, Political, Community Studies.
CONFERENCE PROCEEDINGS
The accepted and registered papers of ICRDSTMSD-18 will be published in Conference Proceedings with ISBN (Abstracts only) and  selected papers after peer review will be published online in International Journal of Service Science, Management, Engineering, and Technology (IJSSMET) as special issue entitled "Recent Trends in Science, Technology, Management and Social Development".
Interested authors should consult the journal's guidelines for manuscript submissions at http://www.igi-global.com/publish/contributor-resources/before-you-write/. All submitted papers will be reviewed on a double-blind, peer review basis. Papers must follow APA style for reference citations. For paper template click here.

The International Journal of Service Science, Management, Engineering, and Technology (IJSSMET) is a multidisciplinary journal run by IGI-Global, 701 E. Chocolate Avenue Hershey, Pennsylvania, USA
To submit a manuscript through eEditorial Discovery System click here.
The papers on Social Development and few others which are not from the area of IJSSMET will be published online in IJCA, IJCSC and other UGC (University Grant Commission, India) listed Journal (to be decided soon).
Author who cannot appear for oral presentation at conference venue have the option of Absentia Presentation. The absentia authors need to inform the committee in advance and will have to send PPT of their paper in 10 slides. The conference kit to such participants will be sent to them by Post.
INDEXING
All accepted and registered papers (IJSSMET) will be indexed in Google Scholar, INSPEC, etc.

VENUE
The conference will be organized in Hotel Kuta Central Park, Bali, Indonesia.